nic thielsen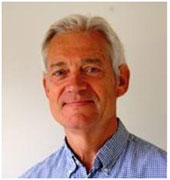 Nic Thielsen has more than 25 years of consulting experience. Since 2011 he has been an independent consultant, recently transitioned from a job as Interim HR director in a multinational IT company. His career has been spent both in globally operating consulting companies and within in HR teams.
His primary service delivery is Strategic HR and organisational development, with a focus on leadership in planned organisational change processes. His special areas of interest are Matrix organisations and changing company cultures. He has specialist industry experience within the IT environment. He has a strong background in deploying organisational people processes out of corporate, e.g. transition management and running global employee engagement programs.
I am a very experienced facilitator – enabling a fast track to consensus on challenging issues, through effective stakeholder management and meeting management.
why team alchemy?
Teams are the core building blocks of any organisation – and the performance of the organisation totally depends on the performance of the individual team, as well as on the collaboration between teams and core stakeholders. These elements are key to the TA approach, which produces effective team performance management for my clients.