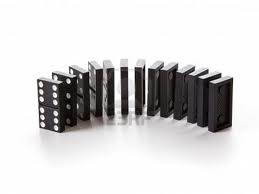 As we close in on the two-week countdown to the London Olympic Games, it is almost impossible to watch a news bulletin or read a sports report without hearing of athletes who are "really happy with my momentum heading into the Olympics."
Momentum is a common term in the world of sport, and is bandied about regularly. Today however, we ignore the mutterings from mundane sports interviews, and turn our interest to the pure definition of the word 'momentum' – from a physics point of view.
In today's blog post, we combine the scientific world of physics with the Team Alchemy Life Cycle – a fusion of science and teamwork that is designed to produce clarity and commitment to action!

Momentum can be defined as "mass in motion." How much momentum an object has, (if I remember high school correctly) depends equally on how much stuff it contains, as well as how fast that stuff is moving. An object with lots of either variable (or, ideally both) will have a lot of momentum.
Teams, it could be said, are made up of stuff; individual members, goals, milestones, feedback loops, dialogue, achievements, external stakeholders, vision, targets, dashboards and disciplines. Getting this stuff to move in the right direction, quickly and efficiently (ie. with positive momentum) is the science of good team work.
To hear more about the key traits of teams within the Momentum phase, click the video below.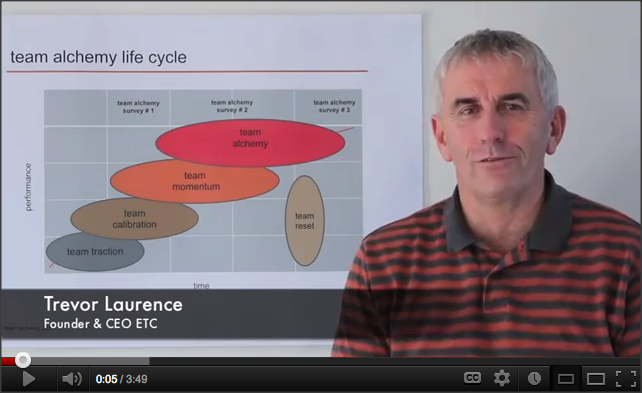 If you have thoughts relating to the video, I am as eager as always to hear them in the comments section, and to get some dialogue going there…
Regards,
Trevor.
- - -
© 2013 Team Alchemy. Click here to read about the Team Alchemy writers.