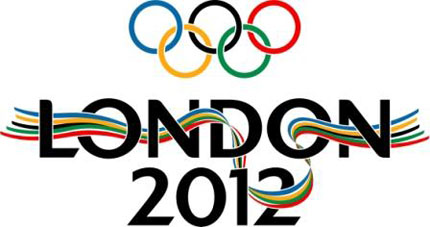 Last week, London's "Golden Summer" came to an end with the closing of the Paralympic Games. I have written before on this blog about my long-held love for the Olympics, but only recently during the last couple of Olympic Games cycles, have I started to become a genuine follower and supporter of the Paralympics too. I read recently that the Paralympics are now the second largest sporting event in the world, (behind the Olympics) which seems to suggest that there are many others like me around the world who also marvel at the courage and sporting achievements of the competing disabled athletes.
Whilst watching the Paralympic Games over the past two weeks, I was reminded of a TED video I watched a while ago about a man named Charles Hazlewood who, amongst other things, is the founder and conductor of the British Paraorchestra. Hazelwood himself has a daughter with cerebral palsy, is the conductor of The Scottish Ensemble, and is a BBC music presenter. He has also been responsible for orchestral and choral community programmes in South Africa, and is an altogether fascinating man. I enjoy watching him speak, and his engaging manner is a good example of skilful dialogue.
After watching the Paralympics one evening, I revisited the TED site (www.ted.com),

to look up Charles Hazelwood's talk again, and reacquaint myself with his presentation. It has been a while since I have watched it, and while I remembered the main points of it, what struck me this time when watching it were Hazlewood's numerous references to trust and collaboration within his stories and anecdotes. As many of you know by now, these are two concepts which form some of the foundations within Team Alchemy. So, as I watched and listened, my focus gradually shifted from Hazlewood's work with disabled musicians, towards his overriding themes of the importance of trust and collaboration within his worlds of music and orchestra.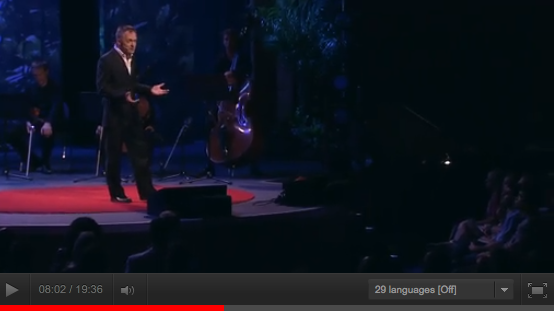 I am posting his TED video here, and would strongly encourage you all to watch it, as it is a fascinating presentation. It is a great case study of the power of trust and collaboration within teams, and one which demonstrates numerous times the power of giving trust unearned, and respect for others in your team.
One of the most powerful stories within Hazlewood's talk is when he tells of his experiences at the head of an opera company in South Africa, working with impoverished singers from rural townships. Whilst in control of the choir, Hazlewood became aware of the fact that whilst the vast majority of its members were black, it did also contain a white member who had previously been a police officer, in charge of 'aggressively' controlling black townships. Hazlewood describes how this, understandably, caused quite a commotion within members of the opera company, and was a situation which needed to be handed sensitively. He says through their music, and by giving 'trust unearned' the problems were eventually worked through, and harmony was achieved.
"Conducting is like holding a small bird in your hand. If you hold it too tightly, you crush it. If you hold it too loosely, it flies away."
- Charles Hazlewood quoting conductor Sir Colin Davis
When I heard this quote, my first thought was how it can be applied directly to the theme of trust within teams, particularly for those within leadership positions. Trust cannot be forced and coerced out of a team through a leader with a 'tight grip.' It is not a quality which can be simply made mandatory by management, or compelled into team members. When tried in this way, trust amongst team members is simply 'crushed.' Conversely, if trust within a team is 'held too loosely', not valued and not stimulated in the right fashion, it can and will 'fly away.'
Hazlewood himself goes on after this quote to explain that up until the time of WWII, conductors were "dictators and tyrannical figures." As a modern day conductor of some of the best musicians in the world, he says that "there has to be, between me and the orchestra, an unshakable bond of trust, born out of mutual respect, through which we can spin a musical narrative that we all believe in."
Time and again during my work with Team Alchemy, I have delivered much the same message, using different words. Team members must be open and transparent with each other, assuming other parties are competent, committed and reliable before it has been proven. Personal and professional respect must also be extended amongst team members, and eventually, teams will turn trust into belief through action.
For a first hand demonstration of the power of collaboration and trust, and the results it can produce, I recommend watching the following video.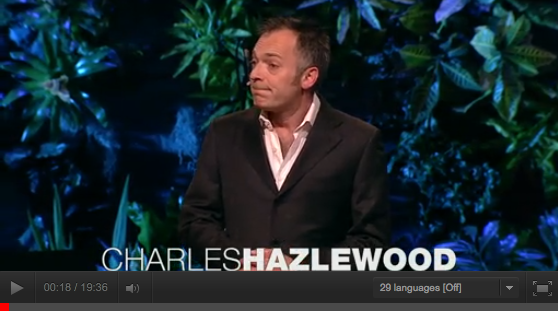 It is an excerpt of a BBC programme which featured the Paraorchestra and Charles Hazlewood. Although he doesn't mention it in this video, in his TED presentation Hazlewood speaks of the unusual speed with which his disabled musicians took to each other. He talks of how quickly they began improvising and throwing out their ideas to the floor in a manner that he has not seen before in any of his able-bodied musical groups, and says how astounded he was to see how quickly this musical trust and collaboration yielded high quality results.
I have the utmost respect for Charles Hazlewood and what he is doing, both with his work with the disabled, and for his inspiring leadership style, and his ability to foster and inspire trust. He is a true leader, and his results speak for themselves. Long may the music continue!
- Trevor Laurence
- - -
© 2013 Team Alchemy. Click here to read about the Team Alchemy writers.