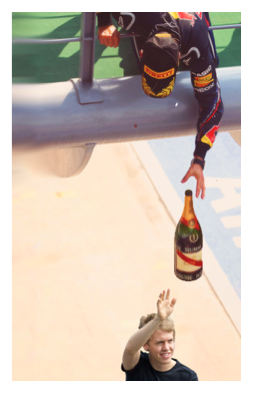 Last weekend saw a dramatic and controversial finish to the Malaysian Formula 1 Grand Prix. Heading into the final quarter of the race the Red Bull team had positions 1 & 2 sewn up, with Mark Webber leading teammate Sebastian Vettel, and daylight between them and third place.
Red Bull team management, content with having maximum points sewn up, issued radio instructions to both drivers to maintain their positions and bring their cars home safely and in good condition. They realized that a battle amongst the teammates for the chequered flag could ultimately result in damage to the cars, a crash, and at worst - loss of points to the team.
These were wise instructions from a management team viewing the race in the context of what they felt was best for the team. Crucially though, it was based on the premise that what they have is in fact a real team, with drivers who buy into the concept that they are in fact real teammates. Sebastian Vettel's next move showed quite plainly that it is not, and he is not. In defying team orders and overtaking a cruising Mark Webber to claim the victory, Vettel prioritized his own glory above that of his team's. Subsequently flattened by a media storm of criticism, Vettel has publically apologized to Webber. There are many who say that critical trust has been irreparably broken and that it will be impossible for the two to function effectively together again.
Many of you who read last week's post may find this all ironic, given that I cited a motor sport example of high performance teamwork!
Really, the Red Bull driving 'team' of Vettel/Webber reminds me of the type of 'team' you may see on the reality TV series Survivor.
With the motto "Outwit, Outlast, Outplay" Survivor throws together a collection of oddballs and eccentrics in an extreme natural environment. Organized into contrived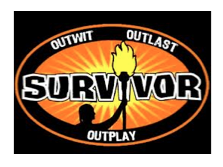 'teams', the contestants manipulate, form and break coalitions with each other throughout a series of competitions in order to be last man standing. Although ostensibly grouped into teams, none of the contestants display any of the real values of teammates. Personal victory is the name of the game; team cooperation comes well down the list. Sound familiar?
I see Red Bull's driving duo of Sebastian Vettel and Mark Webber in a similar light. Although told they are ostensibly a 'team' by their management, neither have bought into it, and ultimately are concerned with their own glory and success. Both seem happy to stab the other in the back then apologize later (Webber disobeyed team orders in 2010 to allow Vettel to pass, which ended in the teammates crashing). Their displays of a "look-out-for-number-one" attitude are more akin to Survivor contestants than to high performance teammates in one of world sport's toughest competitions.
The Red Bull saga, which arose from last weekend's Malaysian Formula 1 race, continues on the theme of the last two blog posts - asking the question "can star players be incorporated into teams effectively?" In the case of Vettel and Webber it appears that the crucial 'team first' ethos is missing and that there is little chance of them wanting to work together for the shared vision of Red Bull team success. In fact comments over the past few days from them both seem to point towards an impending split at the end of this season.
Funnily enough, the two of them need only have glanced in their rear view mirrors during the weekend's race to see two of their colleagues - Mercedes drivers Lewis Hamilton and Nico Rosberg - putting the team first. Driving in 3rd and 4th respectively, and receiving similar team orders as those issued to Vettel and Webber, Rosberg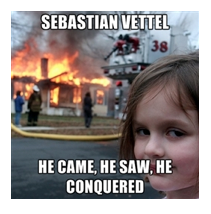 acquiesced and sat behind his teammate despite having the faster car.
The relationship between the Red Bull drivers appears beyond repair. Rather than attempting to learn from their Mercedes colleagues, perhaps team management would be better served in putting them both on a tropical island and leaving them to "Outwit, Outlast, Outplay" each other as they seem so intent on doing anyway.
- - -
© 2013 Team Alchemy. Click here to read about the Team Alchemy writers.