"Knowledge will give you power, but character respect." - Bruce Lee
"I firmly believe that respect is a lot more important, and a lot greater, than popularity." - Julius Irving (NBA Hall Of Fame).
Something that has long fascinated me during my studies of high performance teamwork is how successful people, when reflecting on their careers, reference the trust and respect of their peers as one of their proudest accomplishments and achievements.
It only takes a casual glance of success stories from all walks of life -business, sports, politics, music and the arts - to see and hear of the real pride that people place in gaining the respect, trust and admiration of their peers and associates.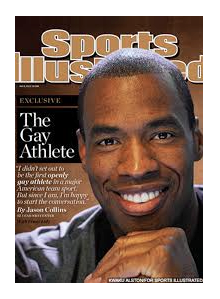 For those of you who missed it in the news recently - Jason Collins, a 34 year-old basketballer in the American NBA, announced he was gay. In doing so he became the first man in professional American sports to publically "out" himself. In this day and age it seems incredible that sexuality is still enough of an issue for it to remain both a hurdle to be overcome and a secret to be buried within the world of professional sport, but the fact that it has taken until 2013 for America to have it's first openly gay pro athlete shows that it is still both these things.
I for one applaud Collins for taking the first step down a path which many more professional American athletes will surely choose to follow.
There is however, a more intriguing aspect to this story than simply a professional sportsman choosing to publically discuss his sexuality; that of how Collins' revelation will affect his levels of trust and respect from his team mates.
Any team wishing to perform at levels of high performance (NBA basketball teams included) must value trust and respect as essential pillars within the foundations they build their performances upon. An openly trusting attitude is enhanced by learning about 'who' is on our team. Trust and respect gains depth from knowledge of colleagues, who they are, and what they bring of value to the team.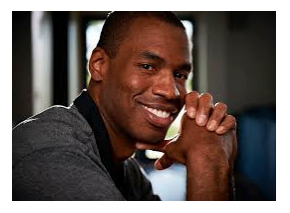 In the case of Jason Collins, I wonder how his recent "outing" will affect his professional life? How will team-mates of Collins - with new information about 'who' is on their team, react? Will Collins' talents and credentials as a basketballer remain his defining characteristics to his colleagues, or will aspects of his personal life now be a distraction on and/or off the court?
Initial signs have been encouraging. After his candid interview in Sports Illustrated, the overwhelming majority of the discussions in both traditional and social media were positive, with strong and heartening support for Collins and his actions. President Obama and Bill Clinton both called Collins in person to offer their own words of support - signifying the high profile the story demanded in America.
Most importantly though, messages of encouragement have flowed in abundance from former team-mates of Jason Collins (he is currently a free-agent and searching for a new team after having been released at the end of the season by the Washington Wizards). Ex-locker room colleagues speak of Collins as a well-respected team member and talk of his exemplary work ethic, his high personal standards, and the positive effect he had on those around him in his teams. Many expressed surprise that he was in fact gay, and tellingly most declared that not only had they never considered his sexuality, but nor did they care.
Some of the comments directed towards Collins in the media:
Trevor Ariza: @jasoncollins34 - much respect to you. It takes a strong dude to be the first. You're a hell of a professional and a hell of a teammate.
Shane Battier: "I only want one thing out of my teammate: a commitment to winning. Whether he is straight, gay, black, white, from Earth, or from Mars is immaterial. Just help us win."
Doc Rivers (former coach at Boston Celtics): "I am extremely happy and proud of Jason Collins. He's a pro's pro. He is the consummate professional and he is one of my favorite "team" players I have ever coached. If you have learned anything from Jackie Robinson, it is that teammates are always the first to accept. It will be society who has to learn tolerance."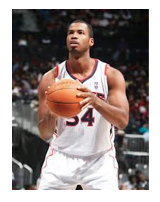 For me, the most intriguing chapter of this story is yet to come. I am very interested to see if and how Jason Collins' professional career is affected by the personal details he has chosen to reveal publically. I sincerely hope that any team which picks him up next season is a team which has a strong focus on creating an environment of openness, trust and respect, and who acknowledge that ultimately trust and respect is converted into belief through action. By this I mean that a team considering buying Collins will do well to remember that it is his performances on the court above all else which will affect his team-mates' level of trust in him - just as it has during his career to this point.
Above all though, I hope that when Jason Collins looks back on his career he is able to do so content in the knowledge that he played with the respect of his peers and colleagues, on and off the court.
"I'm not concerned with your liking or disliking me... All I ask is that you respect me as a human being" - Jackie Robinson (first African American to play Major League Baseball).
- - -
© 2013 Team Alchemy. Click here to read about the Team Alchemy writers.