At times, teams fail. Of that we can be certain.
We also know that team-based situations permeate our lives - professionally, recreationally and in our private domains. We all find ourselves in scenarios where teamwork is the best-fit response to a challenge.
However, Michael Beyerlein (Professor for Organizational Leadership & Supervision at Purdue University), has conducted research1 that suggests that failure rates for teams and team implementations can be as high as 90%.
Today we examine three of Beyerlein's 'red-flags' that cause team failure and some ideas on how to overcome them.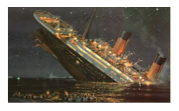 Red Flag: Team implementation is imported from elsewhere and not adapted and tailored to the specific needs of the team.
In her recent book2 Louise Pattern, a grand-daughter of the Titanic's Second-Officer Robert Lightoller, claims that the Titanic disaster could have been avoided if the crew had been more familiar and aligned in their operation of the innovative new steering system of the vessel.
"Instead of steering Titanic safely round to the left of the iceberg, once it had been spotted dead ahead, the Steermaster, Robert Hitchins panicked and turned it the wrong way."
"Titanic was launched at a time when the world was moving from sailing ships to steam ships. And on sailing ships, they steered by what is known as 'tiller orders' which means that if you want to go one way, you push the tiller the other way.
Even though Titanic was a steam ship, at that time on the North Atlantic they were still using tiller orders. Therefore [the first officer, William] Murdoch gave the command in tiller orders, but Hitchins, in a panic, reverted to the rudder orders he had been trained in. They only had four minutes to change course and by the time Murdoch spotted Hitchins's mistake and then tried to rectify it, it was too late."
Louise Pattern's view of the Titanic disaster fits the bill as a tragic example of team processes being imported from elsewhere and not being adjusted to meet the specific (technological) needs and requirements of a new operating environment.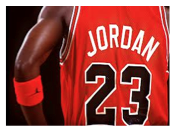 Red Flag: Teams are not institutionalised in a team-based system, but left to depend on a single effective champion.
Successful sports team franchises such as Barcelona FC, the British Sky Cycling Team, San Antonio Spurs, and All Blacks Rugby are great examples of institutions that understand the inherent advantages in embedding team-based processes throughout their organisations. Management teams, coaching staff, support staff, administration teams, marketing and promotion teams, and of course the playing unit all collaborate together to achieve the super-ordinate goal - winning championships.
The sports franchise blueprint can be effectively transferred to the corporate workplace - successful business organisations realize they need a 'team of teams' approach' where multiple teams connect and work interdependently to achieve sustainable high performance.
There are several ways of institutionising teams in a high performing organisation. One is to operate a performance management system that places emphasis on collaboration both within and between teams rather than purely rewarding individual (competitive) behaviour. Internal competition is typically counter-productive to successful teamwork and collaboration. Witness organisational silos. Instead focus your teams on winning against the external competition, delighting external customers, and winning in the marketplace.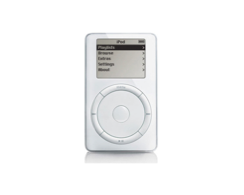 Red Flag: Teams are adrift as isolated islands of structural change, not linked with other teams and appropriate resources and support.
A second way to institutionalise teamwork and collaboration and stop teams becoming isolated islands of structural change is to provide the resources needed for successful teaming e.g. a trustworthy information system, team training, appropriate platforms for virtual teamwork, shared work spaces, well appointed meeting rooms, team coaching, etc.
Building an open, collaborative culture across teams is a third approach. I have previously written about the famous race between Apple and Sony to produce what would become the first widely accepted iPod type music player. Sony had first-mover advantage, was ten times the size of Apple and had a track record of success with its Walkman and Discman products.
Despite all this Apple trampled Sony in the battle to produce a dominant personal MP3 player. Why? Wall Street Reporter summarized it best when analyzing Sony:
"Sony has long thrived on a hyper-competitive culture, where engineers were encouraged to outdo each other, not work together".
In contrast Jeff Robbin, Head of Apple's iTunes division said:
"It was just an incredible team project. There were no boundaries. The software guys, the hardware guys, the firmware guys, everybody worked together. It was a pretty amazing experience".3
*
Developing a performance management system that recognises and rewards team behaviours, providing appropriate resources that facilitate teamwork and collaboration, building an open collaborative culture, and tailoring teams to suit your own environment are four strategies for overcoming Reasons Why Teams Fail.
*
Next week I will look at three more Reasons Why Teams Fail.
Have you been a part of any of the above scenarios? Do any of the situations strike a chord with you? If so I am very interested to read about them in the comments section below.
As always I'll respond with my own thoughts and opinions and I look forward to the discussion generated.
References:
1. Beyerlein, M. (1997). Why do teams fail? Let me count the ways: The macro level. Center for the Study of Work Teams. Newsletter, 7 (2).
2. Patten, L. (2010). Good As Gold. Quercus Publishing.
3. Hansen, M. (2009). Collaboration: How Leaders Avoid the Traps, Build Common Ground, and Reap Big Results. Harvard Business Press.
- - -
© 2013 Team Alchemy. Click here to read about the Team Alchemy writers.