Recently I was talking with a team leader during a break in proceedings at a workshop we were running. The team and the organisation we were working with that day was a new client to us. During the morning a number of challenges they faced in building a culture of collaboration and team performance emerged. Many of them are probably familiar to those of you reading this blog:
"Our company talks about teams and team work, but those concepts aren't really embedded as part of our business-as-usual activities."
"Management promotes teamwork at times when it isn't the best solution. Then often when a situation calls for teamwork and collaboration they'll disregard it. This sends mixed messages about what is really valued."
"Just as we start to see results our team is disbanded or restructured. It happens time and time again!"
"As soon as one project finishes we're rushed straight into the next one. When are we meant to catch our breath and learn from the last assignment?"
Two Differing Paths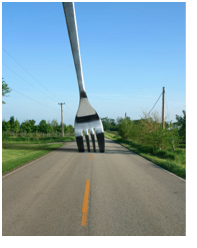 Over the last year I have taken a keen interest in watching the paths of two sports teams - the NZ rugby team (the All Blacks) and the Australian cricket team. Both have illustrious histories and have spent prolonged periods at the top of their sports. Winning, innovating and redefining their respective sports have been part of the DNA of both teams for many years.
However in the past 12 months the paths of each team have taken dramatically different directions.
After winning the 2011 World Cup the All Blacks committed to a 'reset phase'. They have 'shifted their goal posts' - redefining their objectives, playing strategy, and have chosen an effective blend of experienced and new team members to get them there (both on and off field).
In contrast the Australian cricket team after dominating the cricketing world for the last two decades has lost its way in the past 12 months. They have struggled to cope with the loss of several world-class players, changes in leadership and their very high standards of on and off field performance have slipped.
What can we learn from the lessons of Cricket Australia, All Black rugby and from the common complaints my Team Alchemy facilitators and I hear about teamwork and collaboration? What are some 'red flags' to be avoided by organisations wanting to reap the rewards of high performance teamwork?
Red Flag: Team processes are not institutionalised so as to gain the full buy-in of the organisation's leadership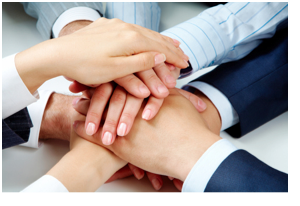 Often team-based work structures are introduced to an organisation by individual managers, a change management unit, the HR department, or senior management. Without careful planning about how to introduce the new structures and effective education of leaders and teams about the value of team-based structures, the likelihood of their success is low.
In his autobiography Graham Henry (All Black coach 2004 - 2011) revealed how between 2008 - 2011 his All Black management team consciously implemented a team-based approach to the All Black organisation. Small 'work teams' were established within the playing group, the coaching personnel, the management unit, administration staff and support divisions. Each work team understood their specific role and how to collaborate with each other and key external stakeholders such as the media, sponsors and public fan base. Importantly, there was a consistent belief across the leaders of each sub-team that collaboration and teamwork added value to the All Black organisation and playing unit as a whole. Henry considers this institutionalised team approach was key to the winning on-field team performance in the 2011 World Cup compared to the losing performance in 2007.
Red Flag: Team preparation and support are inadequate. Effective teams require significant new competencies, including formal training and coaching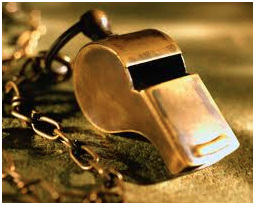 Harvard Professor Richard Hackman identified 'an enabling structure that facilitates teamwork;' and 'effective coaching' as two of his five key factors for effective team performance.
In contrast to the All Blacks, the Australian cricket team have not 'reset' their coaching and team structure well after management changes and losing several world class players in recent years. Although the team problems are evident in the present Ashes tour of England they had their beginnings with the previous coach and administration. Witness the controversy on the recent Indian tour when four players were banned from the test team for failing to deliver a written team assessment.
A further example, in England during the Champions Trophy immediately prior to the 2013 Ashes David Warner was suspended from the tournament following Australia's first game, for punching England's Joe Root in a bar-room incident after the match. Warner was later left out of the Ashes warm-ups and opening test matches.
Central to this lack of cohesion was seen to be the coach, South African Mickey Arthur. It was 'under his watch' that this lack of buy-in and commitment to team goals, processes, structures and agreed standards of behaviour really emerged.
Just three weeks prior to the Ashes the Australian administration changed its coach to Darren Lehmann, a former Australian player with an excellent reputation for man-management. I will watch with interest for the impact that this change of coach brings to team performance. My prediction - it will be after the Ashes and in late 2013 and early 2014 before the effects of the new leadership and team structure start to show up in a consistent manner. It takes that long to move from Traction to Momentum and on to high performance for most 'real teams', especially in a tough competitive environment like Test Match cricket!
Red Flag: Teams are not provided adequate time for developing teamwork and the new norms that support it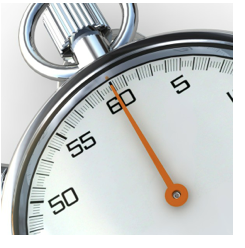 A common complaint from teams and their leaders is that their teams are restructured too regularly. When this happens teams are left with the feeling of "We don't have enough time to develop our structures, processes and relationships."
To use Team Alchemy terminology: when teams are continually being changed (their makeup, their goals, their resources etc) in the Calibration or Momentum phases they will rarely get the opportunity to enjoy the deep fulfilment that comes from reaching the state of high performance teamwork - nor will the organisation get the benefits that flow from this state such as high employee engagement, delighted customers, and sound financial results.
*
The team and organisation I alluded to at the beginning of this blog who were facing numerous challenges while trying to implement high performance teamwork are certainly not alone in their frustrations.
The 'red flags to collaboration' identified in this and last week's blog, are often significant constraints on well intentioned, but poorly designed, team based performance initiatives.
The flipside of this is that when teams and their leaders are aware of the red flags they can avoid them much like a slalom skier would - eyes focused on the objective ahead and dodging flags with ease.
I am happy to report that the team I talked about in my opening paragraph are doing exactly that! Are you and your team?
- - -
© 2013 Team Alchemy. Click here to read about the Team Alchemy writers.