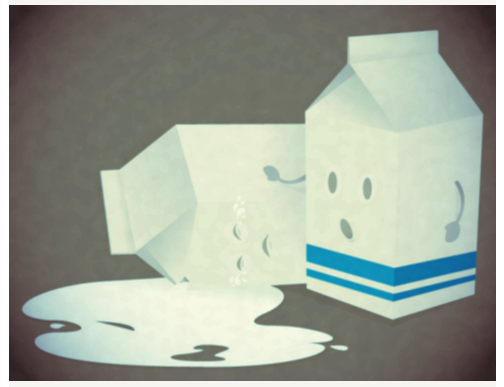 How could a multimillion-dollar product recall possibly be a positive for a company?
In the past week Fonterra - one of the world's largest multinational dairy companies - has been under fire for releasing (and subsequently recalling) product that may be contaminated with bacteria that can cause botulism.
While offering "deep apologies" for a scare that has seen 38 tonnes of whey powder recalled in China and Asia, Fonterra is now embroiled in a controversy which looks like it could be devastating to its reputation and to the reputation of the New Zealand dairy industry as a whole. The seriousness of the situation is summarised by the International Business Times; "... the survival of New Zealand's $9.4-billion dairy trade is under threat."
Is a product recall a knockout blow?
I have been watching this news story carefully because I am intrigued to see how Fonterra will manage its response to the controversy. Handled poorly product recalls can significantly damage customer loyalty, brand reputation and trust. In worst-case scenarios this can mean the death knell for companies.
Conversely, when product recalls are handled well brands can minimise the damage they suffer and even resurface stronger than they were pre-controversy.
A chance to collaborate: the silver lining?
This excellent article outlines the components of a successful product recall strategy: be candid, contrite, compassionate and committed.
These 'Four C's' represent the actions and attitudes a company needs to take to address its mistakes and rectify the situation for those affected. I summarise them below:
Be candid - face reality. Don't shy away from any harsh truths.
Be contrite - accept responsibility. Don't be seen to be 'passing the buck'.
Be compassionate - empathise. This involves more than simply apologising through the media.
Be committed - as more than just a PR stunt. Companies recalling products must genuinely engage with their public and go above and beyond to put right any wrongs.
Four C's or One Big C?
To me the 'Four C's' can be summarised by 'One Big C' - Collaboration.
Effective collaboration occurs when organisations engage with key stakeholders and utilise feedback loops in order to view their own work through the eyes of their end users.
Companies who are seen to be collaborating and genuinely considering the needs of their customers, suppliers and other key stakeholders will win a lot of support even in times of crisis.
What to do when your perfection is imperfect
Lexus' entry into the American market in 1989 is now considered a template of how a company can generate new levels of brand loyalty from a well-handled product recall.
Just months after selling its first cars in the United States, Lexus (motto: "The Relentless Pursuit of Perfection") recalled over 8000 vehicles due to problems with braking while in cruise control and an overheating stop light.
Despite what was potentially a mortal blow to a company needing to gain traction in a new market, Lexus' response was astonishing.
Every buyer of a new Lexus had received a covenant that stated "Lexus will treat each customer as we would a guest in our home."
Everything but the kitchen sink
True to their word, Lexus treated each customer with a faulty car as they would a guest in their own home. A Lexus staff member personally collected every vehicle, and left behind a free loan car. Parts were replaced and the car was washed and refilled with gas before being returned in person to the owner. For customers in remote locales technicians were even flown in to do the repair work.
Through the eyes of your customer
Truth be told, this is exactly how I would like to be treated by a car manufacturer if I had been sold a faulty vehicle. The most important decision that Lexus made during their recall process was to consider "how would I like to be treated if I was the customer in this situation?"
This is the essence of collaboration; to view your team's actions and attitudes through the eyes of those that matter most - the customer.
Lexus did several other things exceptionally well from a collaborative perspective. They listened to what their clients wanted (feedback loops) and they maintained clear and open lines of customer dialogue, letting them know at all times what was happening to solve their problems.
What's better than turning lemons into lemonade?
The Lexus Story is a book about the company's rise to prominence in the luxury car market. It makes the ingenious analogy that by reaching new heights of customer goodwill after their potentially disastrous product recall of 1989 "instead of taking lemons and making lemonade, Lexus had done even better; taking lemons and making margaritas."
Milk into milkshakes?
The Lexus tale is an excellent example of collaboration being used not only to make the good times better, but also to confront times of crisis.
I will watch the next few chapters of the Fonterra story eagerly to see whether they take similar collaborative actions to turn spilt milk into milkshakes.
References
http://www.autonews.com/apps/pbcs.dll/article?AID=/20071029/ANA06/710290323#axzz2bAlUeCF4
http://www.autonews.com/apps/pbcs.dll/article?AID=/20060327/SUB/60322012#axzz2bAlUeCF4
Mahler, J. (2004). The Lexus Story: The Behind-The-Scenes Story of the #1 Automotive Luxury Brand. Melcher Media. NY.
http://www.mycustomer.com/feature/experience-marketing/toyota-car-crisis-how-handle-product-recall/164776
http://www.nzherald.co.nz/nz/news/article.cfm?c_id=1&objectid=10908530
- - -
© 2013 Team Alchemy. Click here to read about the Team Alchemy writers.