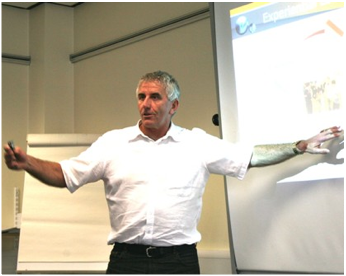 Hello from the team at Experiential Training & Coaching (ETC), and welcome to the first post on our Team Alchemy blog: a site we envisage becoming a place for our network of contacts to stay up to date with what we are doing within Team Alchemy, as well as real-world examples of team culture in action.
We live in an age where we are lucky enough, if we keep our eyes open, to observe situations on a daily basis which illustrate the power of successful teams. Team synergy can be incredibly powerful when harnessed successfully, and equally detrimental when processes breakdown.
Since 1988, ETC has been optimising the performance of teams within organisations, championing experiential-based learning. This blog will be a tool through which we will highlight aspects of the Team Alchemy model & lifecycle in action, and consider them as opportunities for life-long learning.
We look forward to hearing your thoughts and comments as the blog grows and progresses!
- - -
© 2013 Team Alchemy. Click here to read about the Team Alchemy writers.