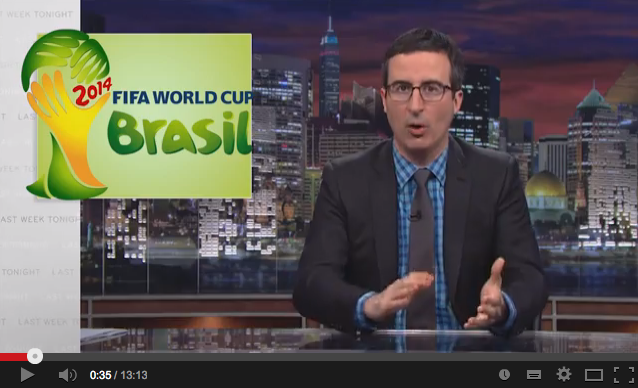 Corruption, bribery, exploitation, human labour injustices, tax crimes… If FIFA's underbelly wasn't so sad it would be funny. (Actually, the viral video above has made it funny and is spreading like wildfire – I recommend you watch it).
The world's eyes are firmly on Brazil. The four-yearly extravaganza that is the football World Cup is well underway. The biggest single-event sporting competition in the world is serving up entertainment and drama, and I for one am captivated.
The 2014 World Cup already has many interesting sub-plots. The shock early exit of defending champions Spain, yet another English football team underperforming at a World Cup and the emergence of Lionel Messi and Neymar as the tournament's superstars are all interesting themes after the first 10 days of play.
Superseding all of those topics however, are serious off-field concerns about the actions of football's governing body - FIFA.
On the field of course, football demands high levels of teamwork and interplay amongst team-mates.
What is fascinating me as I follow the World Cup however are two issues relating to non-playing performance:
The alleged corruption of FIFA President Sepp.
The head-in-the-sand approach by FIFA in response to the groundswell of bribery stories connected with Qatar's successful bid for the 2022 edition of the World Cup.
The Dictator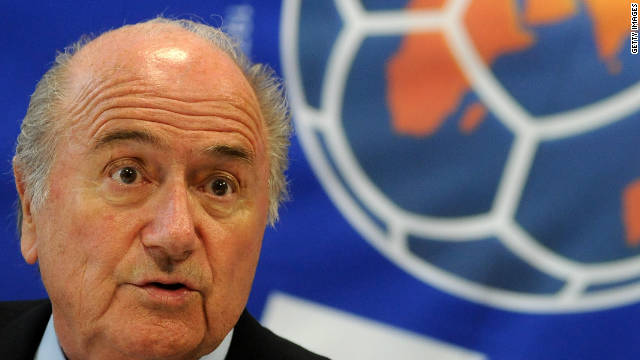 Allegations of corruption have been Sepp Blatter's shadow since 1998 when he began his tenure as FIFA President. The chief controversies over the years have been: serious and sustained 'financial mismanagement' throughout FIFA, the acceptance of bribes relating to Qatar's successful 2022 World Cup bid, refusal for so long to allow goal-line technology in football, and his penchant for making racist and sexist public remarks to the media.
The stone-faced resistance by Blatter as he refuses to yield to the storm of controversy around him fascinates and appals me. His decision not to allow any speeches during the opening ceremony in order to avoid providing a forum for protestors to be heard seems like the actions of a nervous dictator who fears revolt. That he is stubbornly running for re-election next year is incredulous amongst the backdrop of the outcry against it.
What do the actions of FIFA's president say about the importance football's controlling body place on collaboration? How can they genuinely claim to have a collaborative spirit when their leader brazenly flouts public consensus on so many issues within his game? The essence of collaboration is to prioritise the needs of your end user. Can FIFA really claim to do this when its President is mired in allegations of accepting bribes, 'mismanaging' funds that end up in the pockets of his associates and refusing to innovate the game by introducing technology so obviously needed and wanted by the football world?
The Heads-In-The-Sand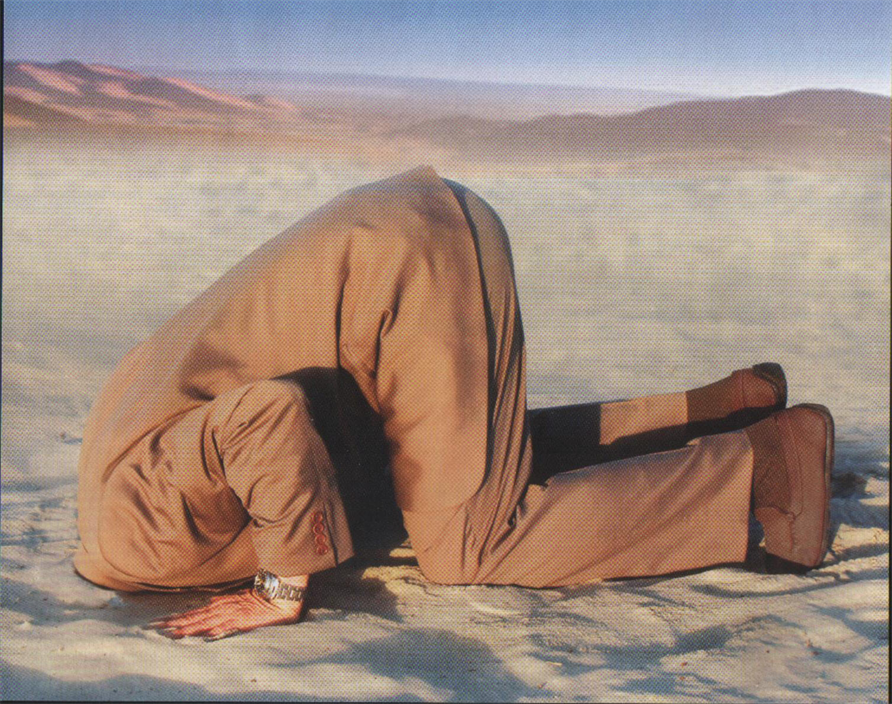 The football World Cup is exceptional for its size, glitz and glamour. It is a true phenomenon – but it is a phenomenon that comes at a price. Countries spend tens of billions of dollars (legitimately) to bid for and then host a football World Cup.
Stories are swirling of how much more is actually spent (illegitimately) to secure the hosting rights. These stories are very damaging to FIFA's reputation and are detracting attention from their showpiece event.
In 2010 Qatar, a small yet wealthy Middle Eastern nation was awarded the hosting rights for the 2022 edition of football's World Cup – fending off challenges from much more highly fancied candidates such as Spain, Australia and the United States.
The announcement was met with immediate suspicion by the global media. Since then suspicion has turned to distrust, which has in turn become widespread belief and condemnation that bribes were made to and accepted by FIFA officials during the hosting rights voting.
The groundswell of evidence against FIFA appears damning. Football supporters the world over are expressing outrage and four of the five major World Cup sponsors (Adidas, Visa, Sony, and Coca Cola) have said they will be reviewing their commitment to FIFA in the wake of the Qatar corruption claims. Between them these sponsors accounted for £100m of FIFA revenue in 2013 alone.
And what has been the reaction by FIFA?
Earlier this month they commissioned an internal inquiry by its own ethics committee. Unsurprisingly the results will be released after the World Cup concludes, presumably to avoid the world's football media spotlight currently focused on Brazil.
The response doesn't give the impression that FIFA is overly concerned with getting to the bottom of the bribery allegations or with assuring their many external partners (fans, sponsors, broadcasters, etc) that the governance of their sport is in safe and trustworthy hands.
Conclusion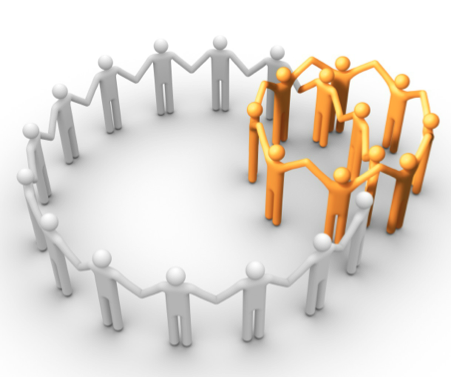 Teams and organisations that collaborate well have a strong external orientation. They view their own actions through the eyes of their customers and partners and have a clear understanding of the requirements these external stakeholders place on them.
In FIFA's case, they are receiving feedback from their stakeholders thick and fast. That they are so blatantly ignoring it almost defies disbelief.
There is violent protesting throughout Brazil, five out of the major six World Cup sponsors are reviewing their future commitment to FIA, and global football fans are in outrage at the alleged widespread corruption and bribery within their governing body.
I identify with John Oliver's summary at the end of his video that I posted at the beginning of this blog. It perfectly captures my conflicting feelings toward a tournament which provides such a festive on-field atmosphere, yet has such a darkness lurking behind-the-scenes: "It's very hard to justify how I can get so much joy from an organisation that has caused so much pain."
The road to regaining the trust and confidence of the football world appears to be a long one for FIFA. A focus on collaborative principles to ensure they have the interdependencies of their major stakeholders at heart would be a wise place to start.
- - -
Are you a football fan? Are you interested in effective collaboration? If you answered 'yes' to either of these questions I'd love to read your comments about the controversies FIFA are facing and what their actions say about the importance they place on collaboration. I always love reading your opinions and replying with thoughts of my own!